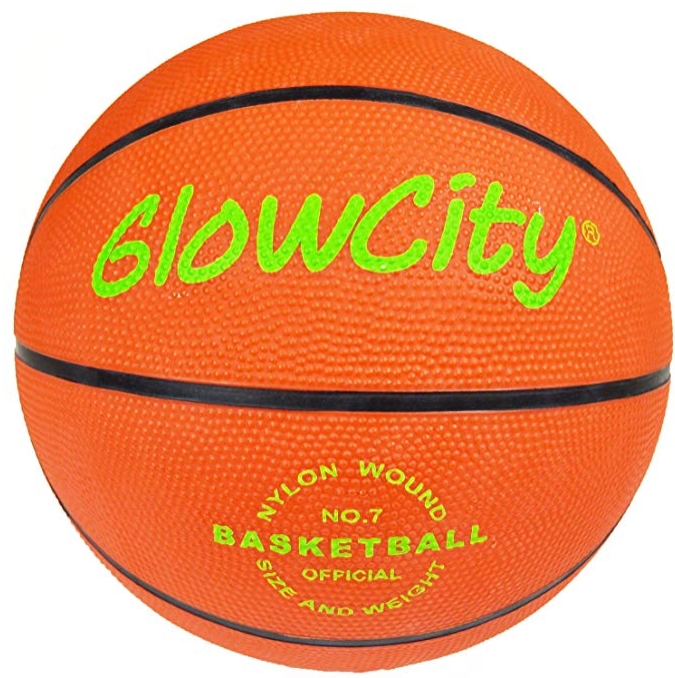 GlowCity Light Up Basketball is an official size basketball with 29.5″ circumference. This LED basketball is all you need when you do not want to stop playing day and night. Due to its amazing specs and features, GlowCity LED basketball has become popular in a short time. Everyone is looking to get this one of its kind LED basketball. If you have always been wanting to get an LED basketball, GlowCity Light Up Basketball is an option to consider.
But before that, let's get into its detailed review.
Features and Technologies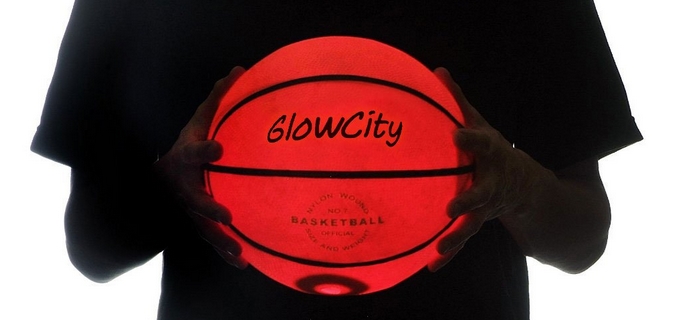 GlowCity Light Up Basketball comes with unique features and technology. The most prominent ones include:
Two Hi-bright LEDs
While all the other common LED basketballs feature one LED, GlowCity LED basketball comes with two hi-bright LEDs. As these LEDs light up, the ball gives off a magnificent glow. The light is more than enough if you want to play basketball even after sunset.
Each LED is secured in its own compartment. No matter how hard you make a shot, the lights remain in their place. With this ball, you can play just like you play with all the other well-designed basketballs.
In addition to that, this ball adds more fun and excitement to the game with its glow and durable built.
Smart Play Light Activation
If you are thinking about activation and deactivation of the LEDs, know that this GlowCity LED basketball features Smart Play Light Activation. As soon as you start playing, the light automatically turns on, and when you are done playing, it goes off.
To turn the LEDs on, all you need to do is a single bounce on the ground. After 40 seconds of rest, the light will go off, and so, you need not turn the lights on or off manually.
Replaceable batteries
When it comes to power for glow, GlowCity LED basketball functions upon batteries. Batteries come included and so, are great enough for 30 hours of active play. You will not need to change the batteries during your game.
However, if you require it, it is a lot easier to change the batteries. The replaceable batteries, along with changing tools, are provided. This makes it simpler and highly convenient to replace batteries.
For further ease, it comes with the instructions.
Before you play, you need to fill the air, though.
Pros
What we liked about GlowCity Light Up Basketball is:
Smart LED activation
Durable built
Feels like any other basketball
Cons
What we didn't like about GlowCity Light Up Basketball is:
Filling in the air might be hectic
Video Preview of Ball in Action
Conclusion & Verdict
Overall, GlowCity Light Up Basketball is a great ball to go for. With an increasing LED basketball trend, everyone wants to have fun. However, you must also require quality construction and great performance, just like particular basketballs. So if you do not want to compromise your game for lights, choose this GlowCity LED basketball.
You will be amazed by the quality of built, performance, and LED glow it has to offer.
Buy Now on Amazon