Wilson Evo NXT is one of the popular basketballs among enthusiast players. NXT offers a combination of Wilson Evolution ball and Solution ball. Bringing together the durability of Evo with grip and moisture of Solution, NXT has moved basketball to a whole new level. With greater range than you will ever have experienced, Wilson Evo NXT is the talk of the town nowadays. Wilson is actively promoting the ball in the US and Europe. It's an official ball of Ballislife and in Europe – official ball of Fiba Champions League.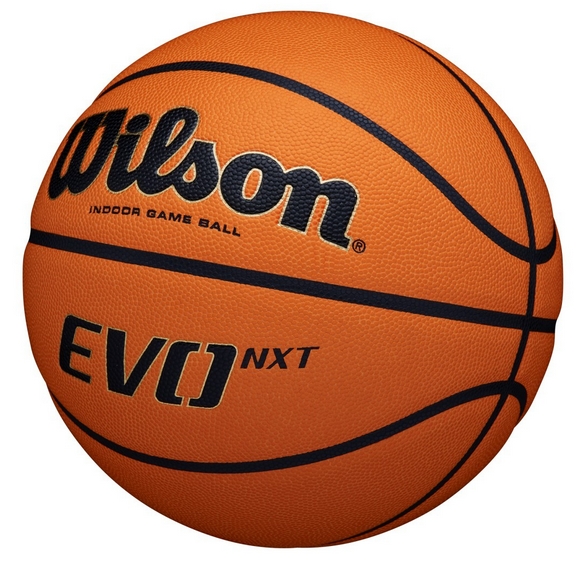 So let's get into detailed review.
Features and Technologies used
Wilson Evo NXT comes with modern specs and technologies included. Best features of two legendary balls – Evolution and Solution are used to create this new top end ball.
Following are some of its prominent features and specs:
Extended range tech
This feature offers shooting the ball from a long-range as its super soft construction helps in maintaining the balance and weight.
The redistributed weight makes the ball feel lighter. Also, it might increase or decrease the spin by ½ revolution a minute.
However, in reality, the difference might not feel to be a big one. Also, because your competitor has the same feature in their ball, it does not put at an advantageous end.
Weight
When it comes to the weight, Wilson Evo NXT weighs just equal to all the other Wilson basketballs, so if you are looking it to win here, it's a draw.
Otherwise, the weight is average, just as every high-quality basketball should have. However, some ballers say that the ball somehow feels light, so need to get used to it after taking in hands this new ball for the first time and shooting around.
Micro-touch cover
The pebbled cover comes with an added layer of texture, which locks moisture away by creating a double-layered grip. Even though it is just a microscopic layer, it greatly enhances the feel of the ball.
Super soft core
The super soft core ensures extra control as it provides extremely soft cushioning. Be its rough surface, damp surface, or sweaty ball; the super soft core beats it all. This feature makes NXT quite unique.
Moisture-wicking system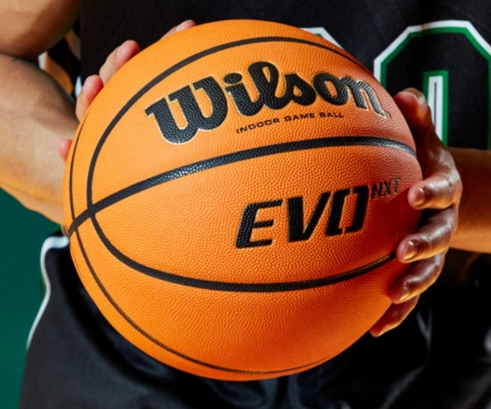 What we like the most about NXT is its moisture-wicking system. This tech offers a better grip during the entire game as it minimizes the moisture by the highest possible extent. Also, the moisture-wicking system means no sweat.
100% composite leather
The cover of this ball is made of 100% composite leather bit due to its laid-in channels; it allows super extra control. However, it does not feel very leathery. The cover has a rubbery, orange appearance.
Also, the channels are quite wider and deeper than other Wilson balls. This makes it easier to handle and shoot. All you need to do is focus on your pocket and make a shoot.
Pros
What we liked about Wilson Evo NXT Game Basketball is:
Moisture-wicking system
Added microscopic textured layer
Wider laid-in channels
Cons
What we didn't like about Wilson Evo NXT Game Basketball is:
Extended tech range as it delivers no real-time edge
Rubbery appearance
Presentation Video
Watch presentation video released by Wilson Basketball YouTube channel.
Conclusion & Verdict
Wilson Evo NXT Game Basketball is one top quality basketball coming from the house of Wilson. Its admirable features such as super-soft construction, extra control, and moisture-absorbent surface make it a good basketball choice. However, looking into all the NXT hype, it is not worth it. There are better options to consider!